LOI PLAYERS AND IRISH COACH MOVE TO NZ
League of Ireland (LOI) players have teamed up with an Irish manager in New Zealand.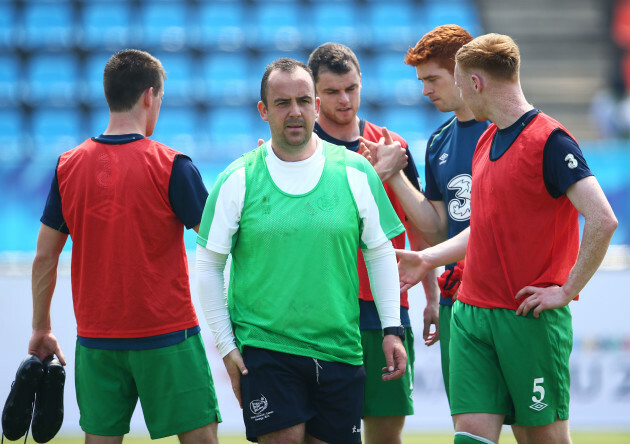 The harsh situation facing Irish young footballers and the growing football sphere in NZ likely forced them to make the move but it is interesting however.
Southern United coach Paul O'Reilly gave five players formerly of Wexford youth an offer to join him in New Zealand South Island – an offer they could not afford to reject. O'Reilly wanted the players bonding with the rest of the pack ahead of their Stirling Sports Premiership season late October and the ambitious young stars could not have passed up the offer.
After Wexford youth lost to Drogheda United in the First Division playoff, Danny Ledwith, Conor O'Keeffe, Eric Molloy, Stephen Last, and Andy Mulligan were too disillusioned to reject an offer of support while they pursued their passion in the other side of the world.
"The last couple of years hadn't been great back home so I didn't see much happening. There was no better time for me to give it a bash out here. Looking at the security side of things as well, you're coming straight into a full-time job whereas if we're back home, being honest… I've got a football development officer job out here at the moment and that probably wouldn't happen back home unless I had 10 years of experience," Ledwith said of the move.

He added that it was a chance to travel the world but revealed that he has been enjoying the move so far.
O'Reilly himself used to play in Ireland but injuries forced him out of professional football to development officer job with the NZ FA. Things quickly changed for him as he was appointed Southern United FC coach hence reaching out to players who knew him from his time as FAI co-ordinator of the BA Sport & Exercise in Ireland.
There are a few imports that have been a real success story. One is Albert Riera, Spanish native, who arrived NZ as a paramedic though with strong football undertone but he has become a big shot after hands-on experience at Auckland City – the most successful club in the league.