RIERA FORCED TO ABANDON UNVEILING
Ex-Liverpool and Manchester City winger Albert Riera has taken over as the manager at Olympija Ljubljana in the Slovenian top flight. However, he had to leavehis unveiling asnew manager last week afterultras invaded the venue for his unveiling.Olympija Ljubljana had arranged a press conference to unveil Albert Riera as their new manager and it was going well before a group of ultras stormed the venue of unveiling. Some of the ultras were masked and the decision to disrupt the unveiling ceremony was a product of being frustrated with the club's decisions.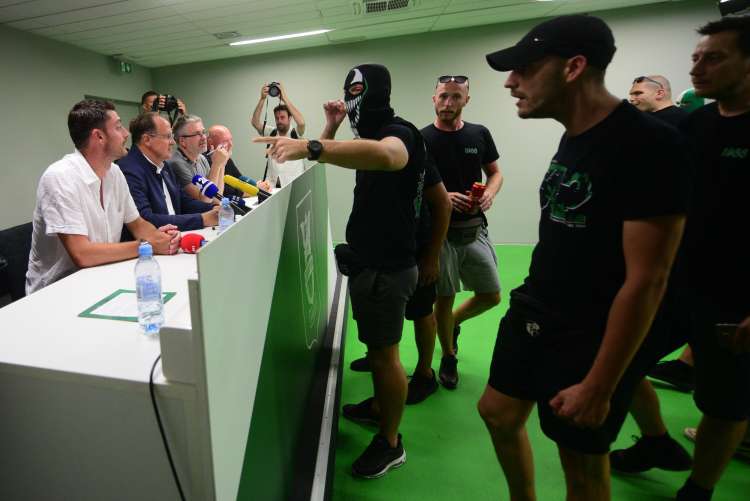 The OlympijaLjubljana press conference was running smoothly when the ultras stormed the venue to confront Riera and the club chairman. The situation degenerated into chaos with Riera leaving the venue as a result. The group of ultras who stormed the press conference room are said to be angry with the decision to sack Croatian football icon Robert Prosineck as manager as revealed by media outlet El Partidazo de COPE.
Former manager Prosineck was forced out of his position at Olympija Ljubljana after three months in charge. He was sacked due to a dispute with the club's board and president Adam Delius. It was also reported that the club is in a serious financial problem and a statement from the Slovenian club had said training sessions were cancelled because Prosineck stayed up late with his coaching staff to drink and play cards.
New Olympija Ljubljana manager Albert Riera played in the Premier League for the first time as a loanee to Manchester City in 2006. He returned to the English top flight to play for Liverpool in 2008 after he was signed by fellow Spaniard Rafael Benitez. He was at the club until things turned sour between him and manager Benitez in 2010. He was previously the assistant manager at Turkish giants Galatasaray.