RIERA: OLYMPIACOS CAREER IN FOCUS
Spanish star Albert Riera left Liverpool to sign for Greek side Olympiacos in the summer of 2010. Riera had spent two years with Liverpool before he joined Olympiacos. He spent the latter months of his Liverpool career away from the first team after clashing with manager and compatriot Rafael Benitez. Albert Riera fell out with his manager after he questioned him over his ability to communicate decisions taken clearly with his players.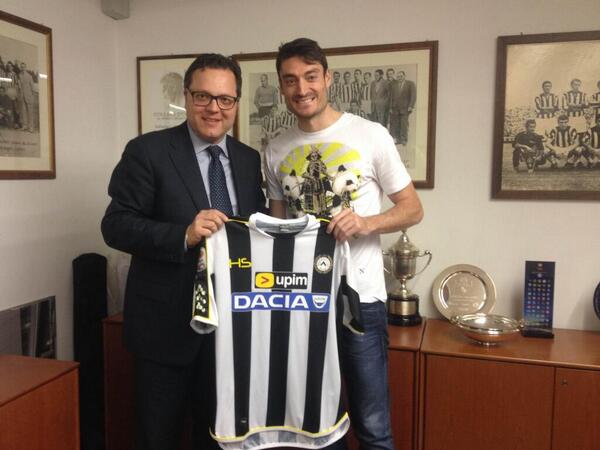 On July 23, 2010, Albert Riera was unveiled as a new player for Olympiacos in the Greek top flight. He was seriously linked with a move to Russian side CSKA Moscow before his transfer to Greek football. Riera put pen to paper on a four-year deal when he joined Olympiacos during the summer's transfer window in 2010. His transfer was worth €6m including €2m in add-ons plus a salary worth €2.5m on a yearly basis. At the time, Riera was one of the most expensive transfers in Greece. The transfer to Olympiacos was influenced by his manager at Espanyol, Ernesto Valverde. The Spaniard was able to reunite with compatriot Valverde at Olympiacos.
Albert Riera scored his first goal for Olympiacos during the home game with Kerkyra FC in the league. He scored one of the goals in a 2-0 for his team. He played 28 times for Olympiacos in all competitions in his first season at the club and also won the league title.
Riera spent just one season with Greek giants Olympiacos before he was on the move again. On September 3, 2011, his transfer from Olympiacos to Galatasaray in the Turkish top flight was confirmed. He penned a four-year deal at Galatasaray. Galatasaray paid €3m to secure his transfer from Greek football. Albert Riera waited for several months before he scored his first goal in the Turkish top flight. The goal arrived during the 4-0 away win over MKE Ankaragucu. He was a regular in his first season at Galatasaray as he won the league title with the club.