WHAT HAPPENED TO FORMER LIVERPOOL STAR ALBERT RIERA?
Albert Riera was signed by former Liverpool manager Rafael Benitez on transfer deadline day 2008. His £9.8 million transfer, like many of Benitez's deals, came out of nowhere. While few Reds fans knew who Riera was when he arrived from Espanyol, Riera quickly built a following for his excellent wide play on the left side.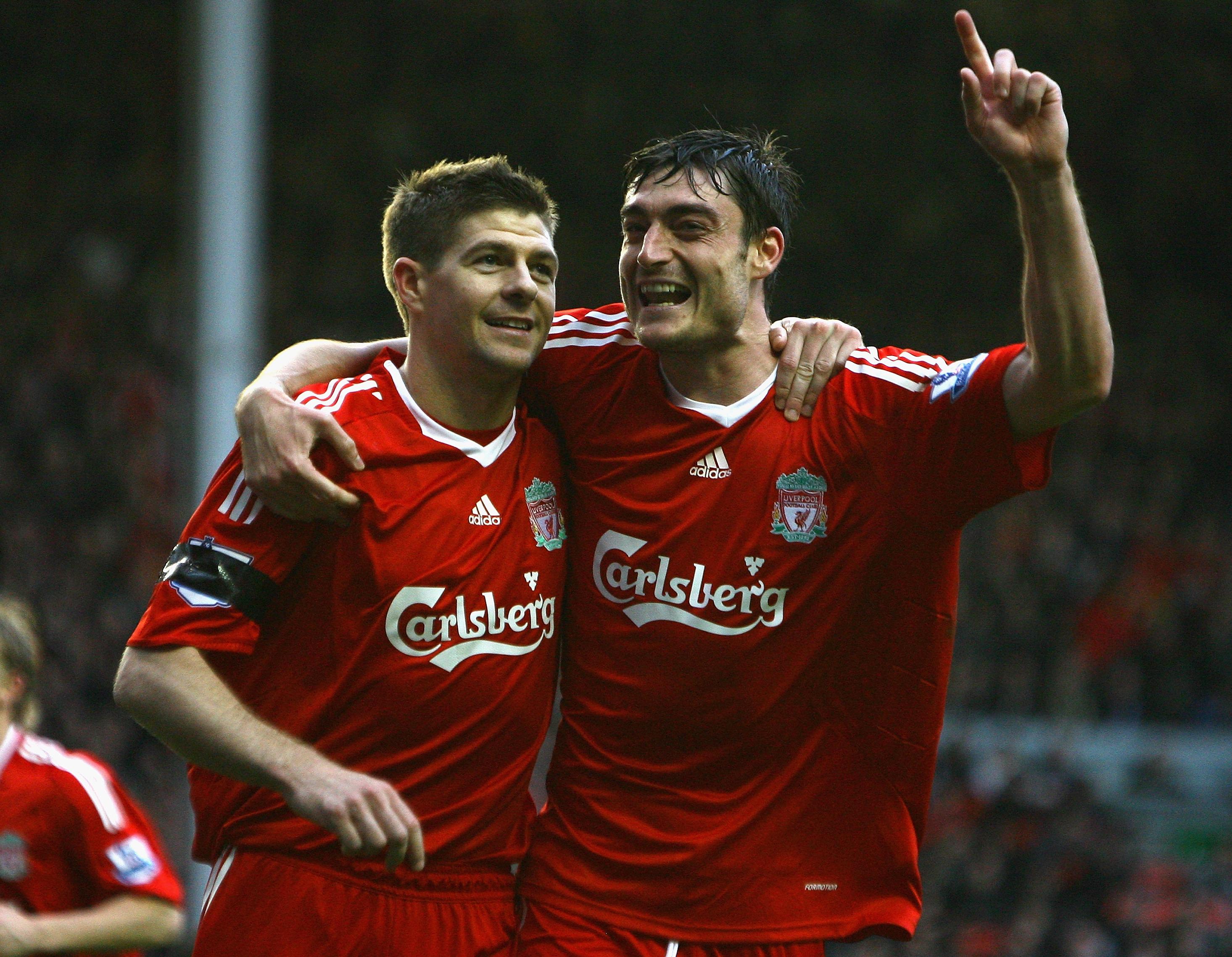 Riera debuted wearing the No. 11 shirt against Manchester United at Anfield. For the entire season, Liverpool gave the Red Devils a run for their money at the top of the Premier League table. Behind the scoring of Fernando Torres and Steven Gerrard along with Riera's play on the wing, Liverpool came within four points of lifting the title.
Despite playing well for Liverpool in his first two seasons, Riera fell out of favour with Benitez. Issues developed and Riera was suspended in 2010 for his comments in the Spanish press about the manager. Just months after running foul of Benitez, Riera was sold to Olympiacos.
After just one season in Greece, Riera joined Turkey's Galatasaray and began to play more at left-back. In January 2014, his contract was mutually terminated and he bounced around to various clubs including Watford, Udinese, and Mallorca.
In 2014, Riera made headlines for attending a poker tournament rather than playing for club team Udinese. The Slovenian poker tournament saw Riera finish in second place as he pocketed nearly $5,000 US. The club sacked him for playing in the tournament rather than in the weekend's game against Chievo. After being sacked by Udinese, Riera went on a short social media rant stating Udinese was the worst club he had ever played for.
Riera last played for a professional football club in 2016. Yet, it wasn't until early 2018 that the Spaniard announced his official retirement.