Worst defence in the Premier league ?
Former Liverpool player Albert Riera believes that the Anfield side should improve their defence if they want to qualify for Europe this season. He said that the team has no chance of winning the title this season and they are in danger of missing out on the Champions League as well.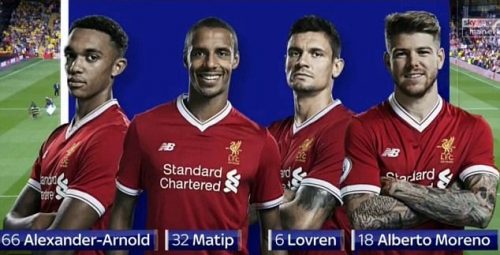 He said that he cannot understand why a manager such as Jurgen Klopp continues to be stubborn and refuse to strengthen the defence. He said that this is the main reason why Liverpool is struggling this season and that they should have been higher up the table.
He said that Liverpool has one of the best attacks in the Premier League, but it is their defence that is letting them down. He said that the offensive players do not have full confidence in the players at the back and this is affecting their creativity on the pitch.
Albert Riera said that the problem is not a new one and it was already present last season, and he does not understand why Jurgen Klopp has refused to address it.
He said that the team would continue to get inconsistent results as they are vulnerable at the back. He said that opposing teams are aware of this situation and they will want to target this area.
Albert Riera said that the team would have to hold on until the January transfer window open and the manager will have a chance of making changes.
He believes at the moment they will have to come together and learn to defend as a unit in order to prevent the opposition from scoring some easy goals. He said that this is a shame as the team had the potential of achieving something this season, but they are being let down by a poor defence.